State-Of-The-Art Vending Equipment At No Cost To You
Locally Owned & Operated
We provide top-notch vending services throughout the Midlothian, VA area.
GN Vend was created to bring a choice of traditional and healthier on-the-go snack and beverage options to Midlothian, Virginia and the surrounding metro Virginia communities that we serve. We offer FREE Vending machine programs that are customizable to meet your vending needs at no cost to your business or organization.
We are proud to be locally owned and operated ensuring personal, professional and prompt service. Our commitment to your vending program strives to maximize the profit share potential making GN Vend a top choice when seeking a vending service.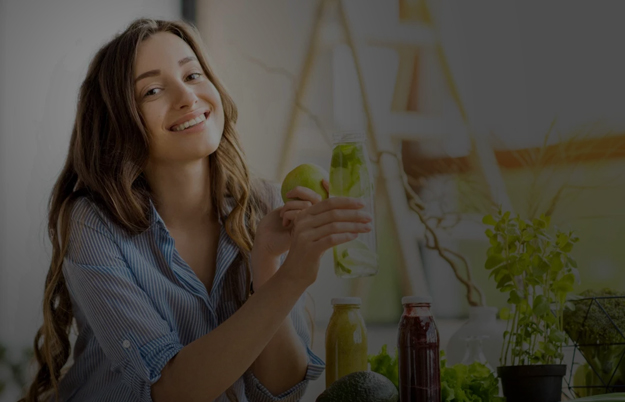 Traditional & Healthy Options
We customize our product selections based on location, preference and taste of our customers.
Profit Sharing Potential
Our commitment to your vending program with us maximizes the profit sharing potential.
Midlothian

Coffee Service

Keep your employees happy and rejuvenated with the best office coffee service in Richmond! We take care of everything from lids and cups to sweeteners, creamers and non dairy alternatives.
Get a Free Vending Machine for Your Business
Get Your Free Machine Now! (Home Page)
All Brand Name Machines!
We supply a variety of equipment, in order to fit into any location and meet any organization's requirements.
Get a Free Machine for Your Business
Our Service Area
We bring vending to businesses, dealerships, schools, hotels and activity centers in the Midlothian, Virginia area.
What are you waiting for? Get one of our high-quality vending machines in your location along with an unparalleled customer service.
Get a Free Machine

For Your Business

Our commitment to your vending program strives to maximize the profit share potential making GN Vend a top choice when seeking a vending service.
Midlothian, Virginia, is among America's oldest major cities. Since its incorporation in 1742, the city has grown to over 220,000 people and countless businesses.
Whether you work in one of the area's government buildings, office buildings, hotels or medical centers, you probably depend on vending machines for mid-day snacks and meals. Unfortunately, good food and service are often difficult to come by.
Lucky for you, GNVend is dedicated to transforming the workplace dining experience. We were created to bring the choice of healthy and traditional snack and beverage options to Richmond and the surrounding metro area. We offer FREE vending machine programs, which can be customized to meet your company's needs.
Locally owned and operated, GNVend ensures personal, professional and prompt service. We are a family-owned business dedicated to our customers. From start to finish, we handle the entire process for you. And the best part is – We're always on call to meet needs that arise suddenly. We think you'll agree that our Midlothian Vending Services are a head above the rest!
We know that keeping a business up and running requires a ton of time and commitment. While you concentrate on making your customers happy, we'll concentrate on transforming your breakroom. Secure your GNVend machine, and start taking advantage of our free, full-service program!
Sign up today, and you'll also get our 24-hour customer care guarantee. We're available to assist with stocking, cleaning, merchandising and maintenance – no matter what time it is. Run out of your favorite snack? Having trouble with your equipment? No sweat! All you have to do is pick up the phone, and we'll send one of our friendly representatives over right away.
Those in search of Midlothian Vending Machine Services should look no further than GNVend. Don't waste your energy negotiating with other companies that won't treat you the way you deserve to be treated. Work with the trusted experts who will give you the most bang for your buck!
Some Midlothian Vending Machine Companies use outdated equipment that require constant service. Our machines, on the other hand, meet all ADA requirements and come with iVend technology. We use remote monitoring to make sure your machine is always stocked, maximizing customer satisfaction. Not to mention, machines are eco-friendly with LED lighting and graphics.
And just when you thought it couldn't get any better, GNVend is here to deliver more good news. We're so confident that you'll enjoy your experience that we don't ask for any contract or commitment. Our high-quality snacks and stellar customer service will speak for themselves!
Get the results you want from your team by providing them with fuel at the office. We offer everything from veggie snacks and mixed nuts to popcorn and crackers, satisfying the pickiest and most health-conscious employees. Even better, we include cups, cleaning supplies and other breakroom necessities at no extra cost to you. Just consider us a one-stop-shop for all your vending needs!
Remember – GNVend makes things easy by taking inventory for you, and managing everything from start to finish. We can even set up a regular delivery schedule that works for your company.
Don't waste any more time and money driving to and from nearby restaurants when there are better options available. Trust the best of all the Midlothian Vending Companies to meet all your workplace snacking needs!
As the Midlothian Vending specialists, it's our mission to supply you with affordably priced food, reliable machinery and an unforgettable customer service experience. Don't wait another second to order your brand new vending machine. Simply fill out this short form to get equipment delivered to your doorstep!